Artist Books | Fine Art | Holiday Cards | Envelopes | Event Calligraphy | Garden Art & Wall Writing
Holiday Cards
Each year since 1995, I have hired myself to design and create a mailable greeting (aka card) to celebrate the New Year with about 130 people. I let the project take as much time as it needs, and follow as many possible ideas as come along. All cards are reproduced with black toner photocopy. Each piece is carefully addressed and stamped with some beautiful postage stamp. I enjoy the chance to make one idea into something that I can share with friends and family. Here are some examples of my New Years Cards.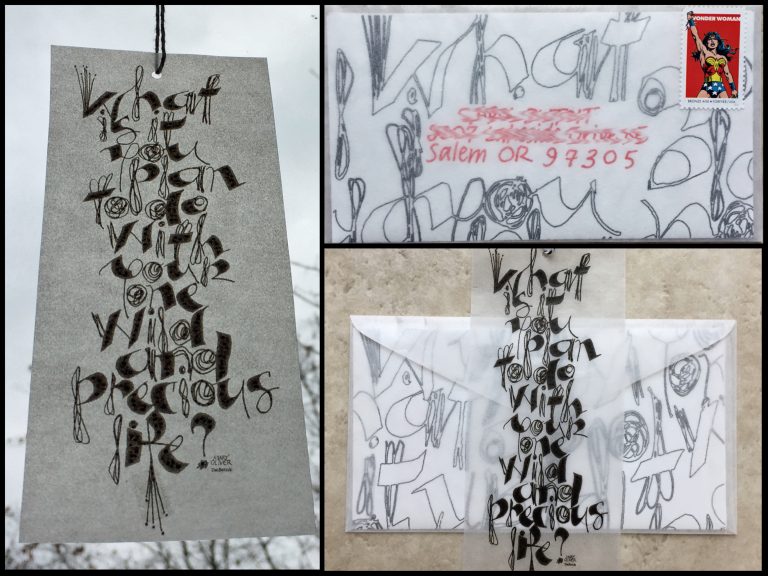 2017 – This New Year's greeting is a line from Mary Oliver, hand lettered in an unusual style, and photocopied onto glassine paper. The piece is enclosed in a folded page with an expanded and outlined version of the text area. The address is written on this enclosed page in red, and mailed in a glassine envelope.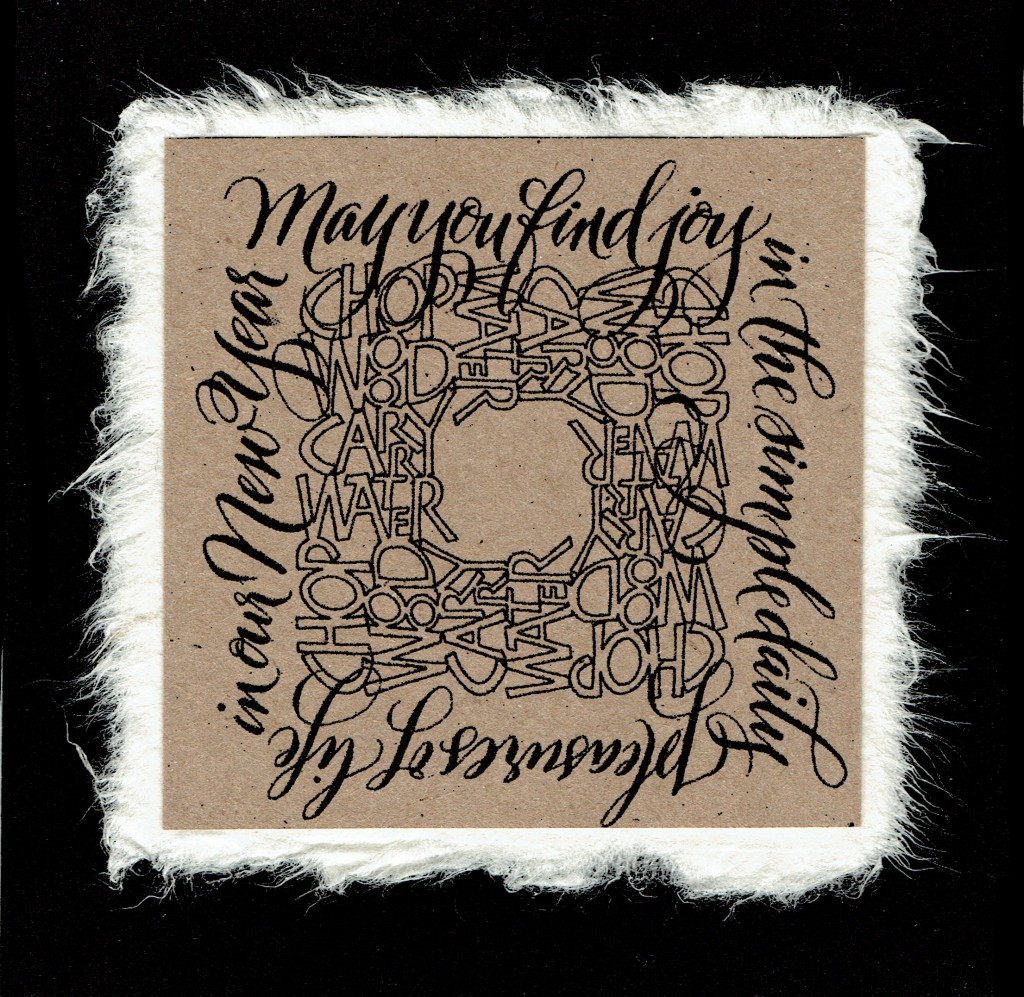 2016 – 3.75″ x 3.75″, The New Year's wish that borders the edges is written with a pointed pen. CHOP WOOD CARRY WATER in the background are drawn letters arranged in a close-textured Greek Key type design.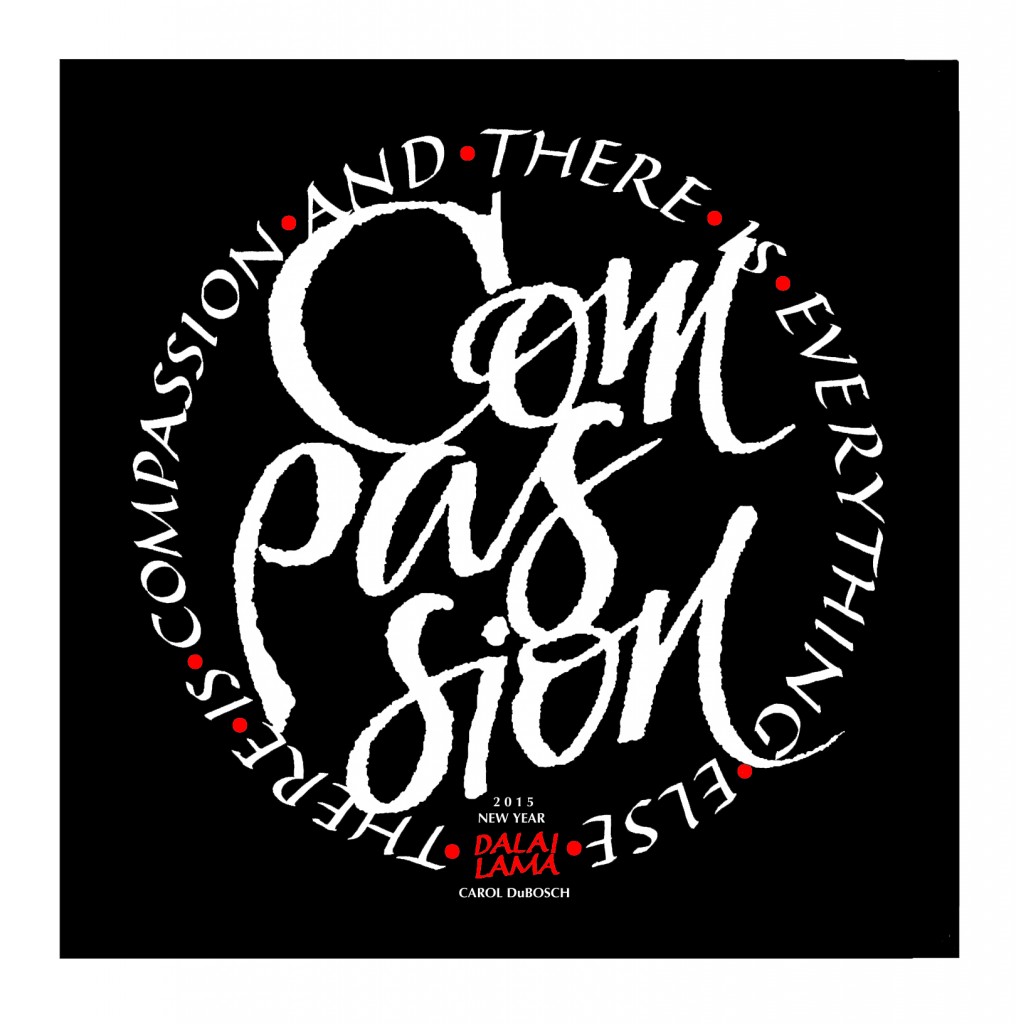 2015 – 5″x5″, Compassion written with a folded pen, the capitals in a circle written with an edged pen. The white card was printed by photocopy (reversed) and the red is hand-colored.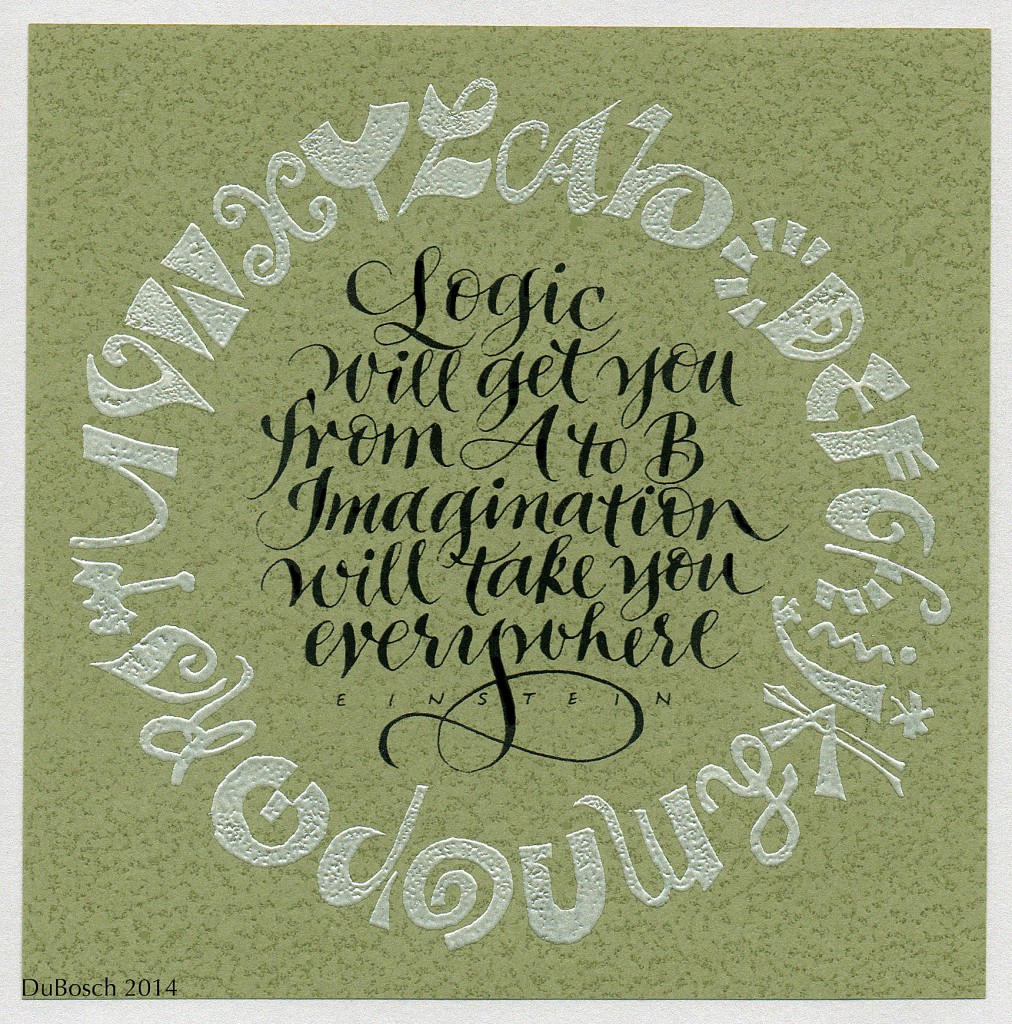 2014, 6″x6″, text written with pointed pen and photocopied. The DuBosch Jubilee Script alphabet circle is created by using a hand-carved stamp with embossing powder added after stamping.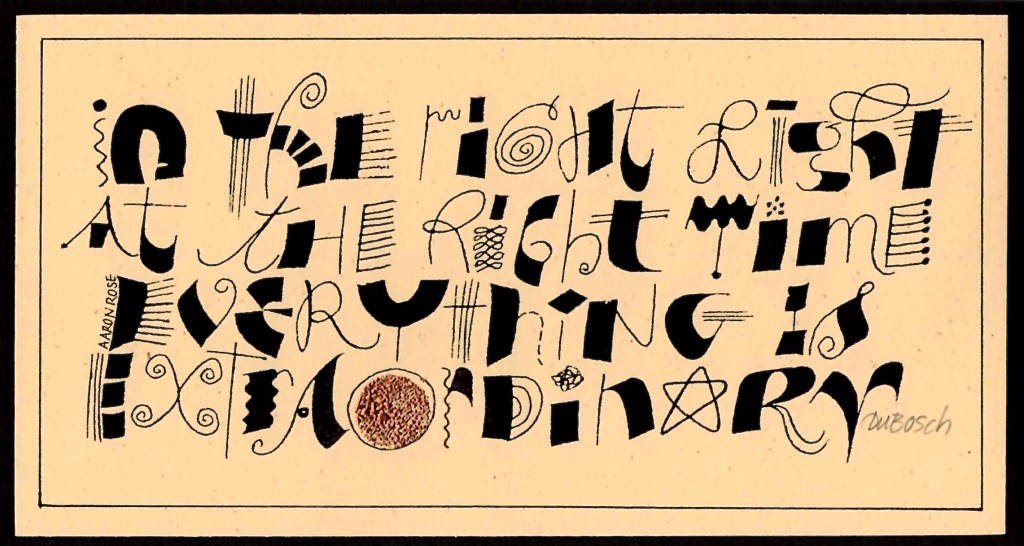 2013, 4″ x 7.5″, DuBosch Jubilee Script written with an metal nib and photocopied. My fingerprint fills the O in extraordinary with metallic copper.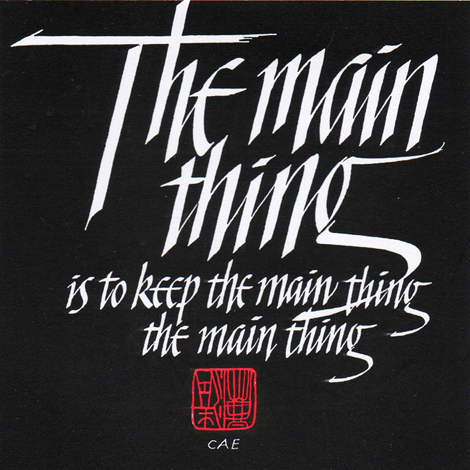 1996, 5.5″x5.5″, original design created with metal pens and reversed and photocopied, red marker colored the chop design.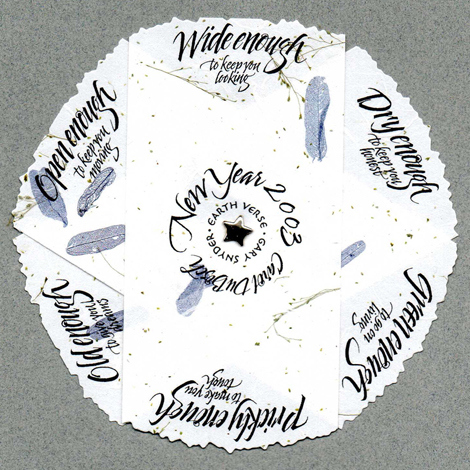 2003, 2.25″x4.5″ (3 pieces connected with a brad spread to form a circle), original design created using a pointed brush and photocopied.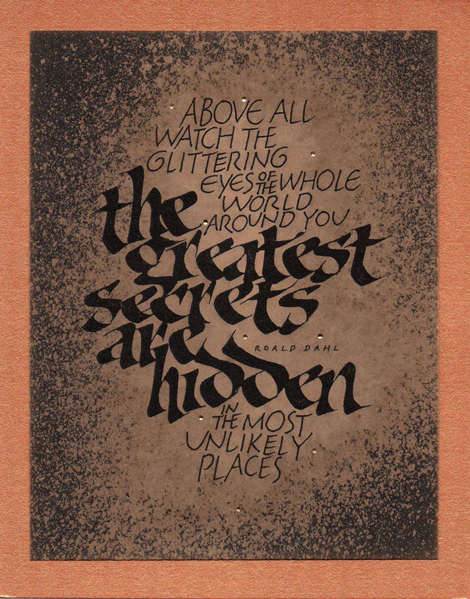 2010, 5″x6″, original design created with metal pens, the design was photocopied onto the black paper (black on black) and sprayed with fresh bleach to reveal the image, small gold dots added using a hot foil pen.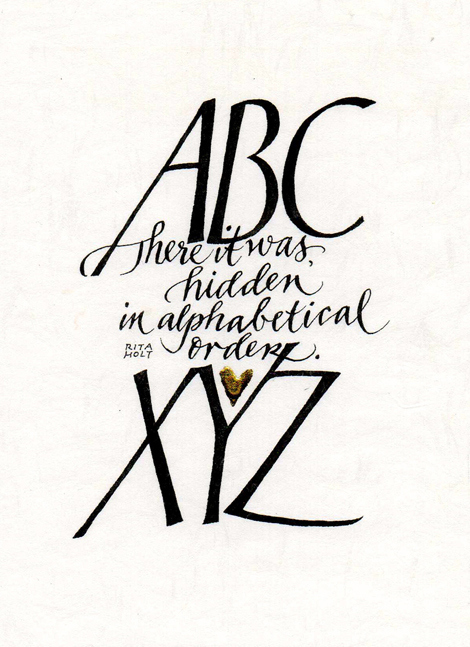 2011, 4.5″x 6.25″, original design created with metal pens and photocopied, raised gold leaf heart.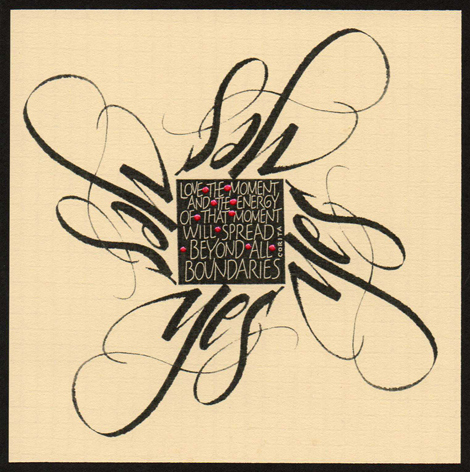 2012, 5″x5″, original design made with metal pens and photocopied. Red dimensional paint dots add color to the center square.