Artist Books | Fine Art | Holiday Cards | Envelopes | Event Calligraphy |  Garden Art & Wall Writing
Event Calligraphy
Invitations, flyers, headings and posters are some of the creations of my freelance business and use my various skills as a calligrapher and designer. I work with clients to express the nature of the event and then take the project to completion as an original or a printed piece. The following are several examples of event calligraphy.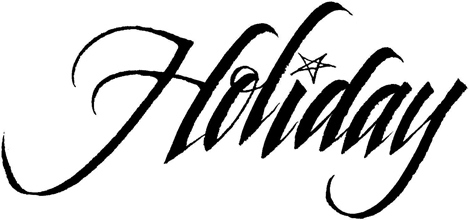 "Holiday", workshop flyer title written with a folded pen, printed.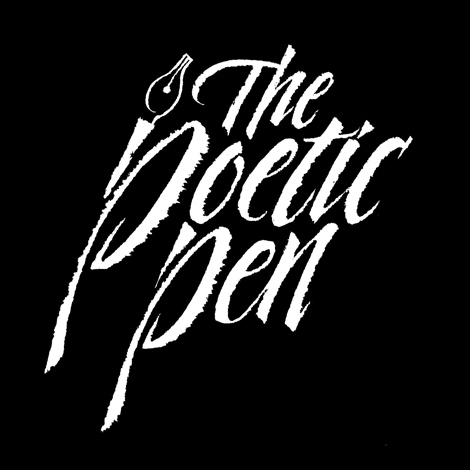 "The Poetic Pen", exhibition title for a gallery written with a folded pen, printed.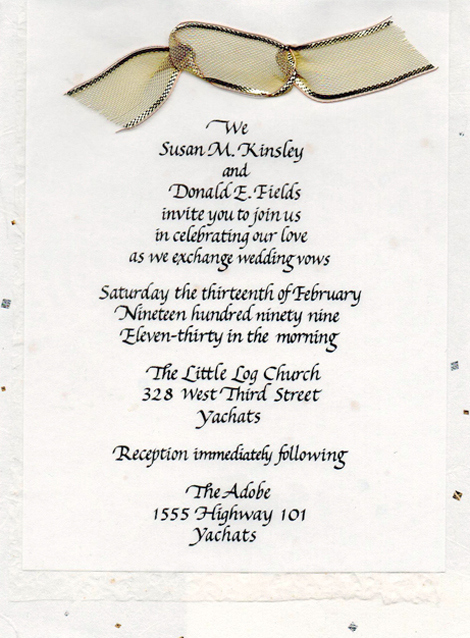 Layered invitation with Italic calligraphy printed on the translucent vellum.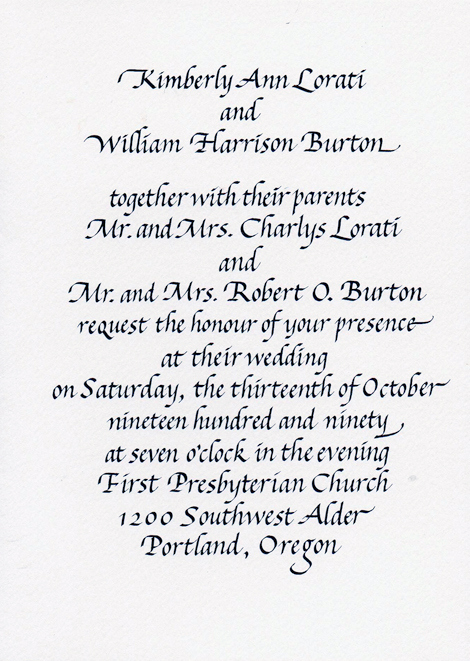 Elegant Italic calligraphy for an invitation, card and envelope.
*All are offset printed.