Artist Books | Fine Art | Holiday Cards | Envelopes | Event Calligraphy | Garden Art & Wall Writing
Envelopes
The Graceful Envelope Contest was created in 1995 by the Smithsonian Institution's National Postal Museum, which administered it until delegating responsibility to the Washington Calligraphers Guild in 2001. Beginning in 2003, the National Association of Letter Carriers agreed to partner with the Washington Calligraphers Guild to sponsor the contest. In addition to promoting the art of calligraphy, the Graceful Envelope Contest celebrates the role of letters in binding people together and serves as a reminder that the people who deliver the mail are career government employees who take pride in their work and care about the communities they serve.
Each year there is a theme, entries are juried and winners are selected. Envelopes must be sent through the regular postal system with the return address on the back. I've chosen several of my winning entries. Enjoy.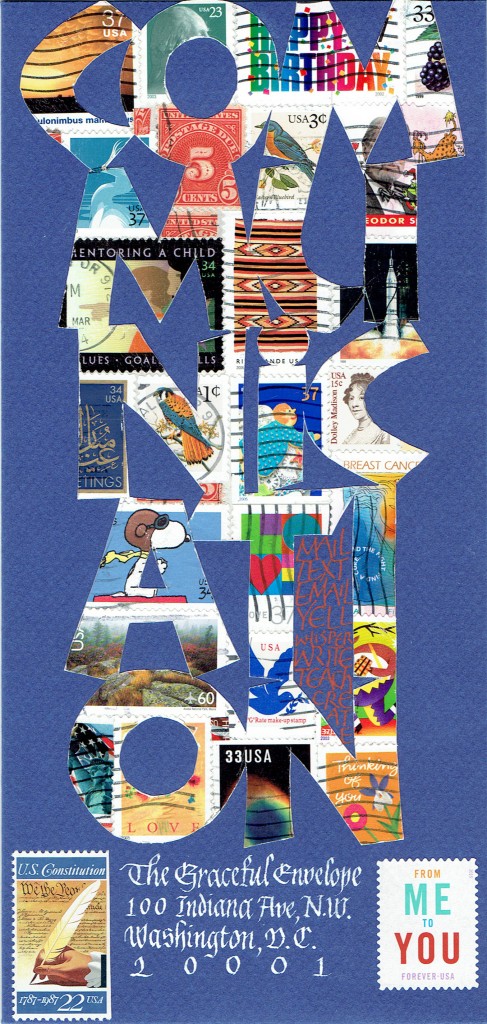 2016 – "Communication" – My winning entry uses cancelled US postage assembled into a collage. The word COMMUNICATE was cut out of the collage and attached to the blue envelope.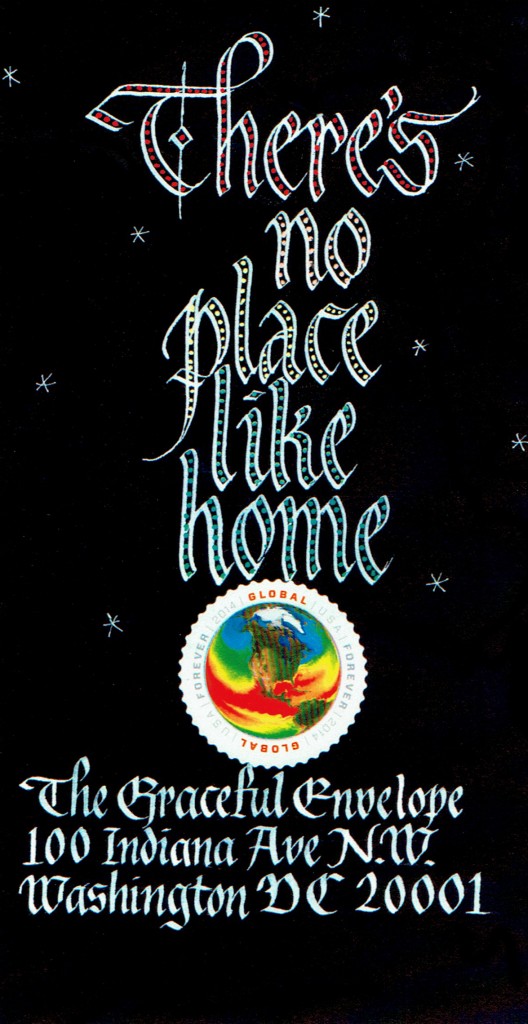 2015 – "There's no place like home" – My winning entry features the global stamp, white letters written with a scroll pen, and colored dots in the space between the strokes.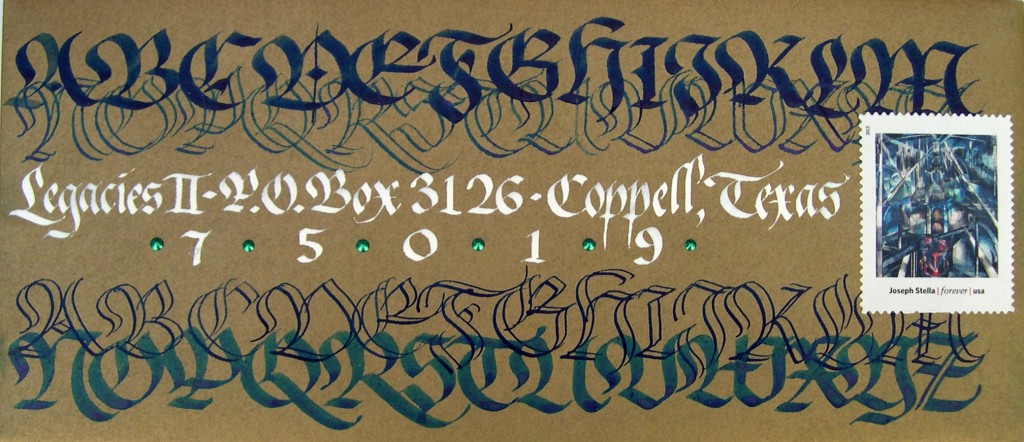 2014 – First Place Winner in the Edged Pen Division of the Legacies II Envelope Contest.
2014 – "The Superlative Letter S" – My winning entry features an S made with postage surrounded by superlative S words.
 2014 – Winner of the Paper & Ink Art envelope contest, Calligraphy Division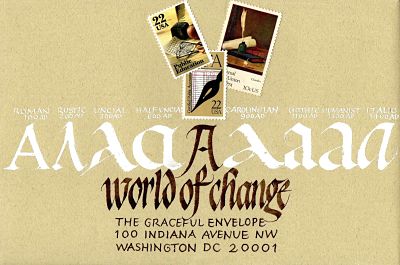 2013 "A World of Change" – I decided to feature the changes and evolution of the letter "A" through history with three stamps that have a writing theme.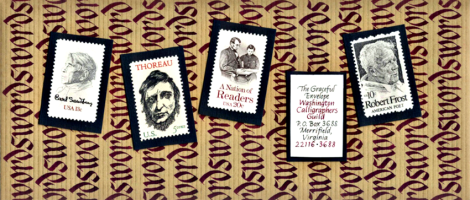 2003 "The Written Word" – My entry was chosen Best of Show and features a texture of the "word" repeated with a small alphabet written in-between in white. The stamps all represent authors or reading with the actual address posing as a stamp.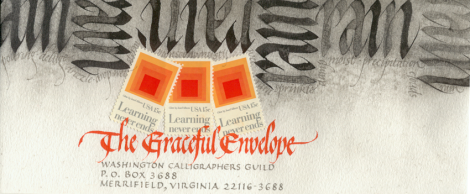 2004 "The Weather" – My envelope is made from paper with the word "Rain" written across the top. The writing was washed off with water to give the look of a gray rainy day. The orange stamps provide a bit of cheer on the horizon.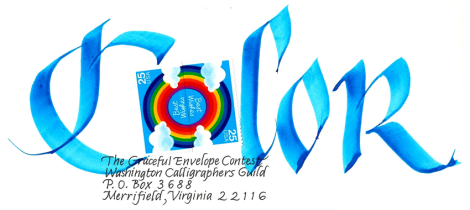 2008 "The Letter C" – I chose to create the word Color using the two half circle rainbow stamps to make the letter O.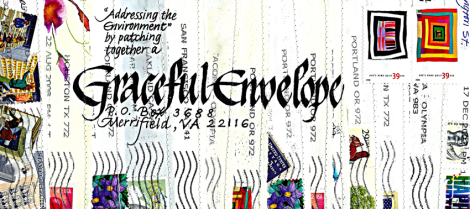 2009 "Addressing the Environment" – My entry is made by recycling and stitching together 14 envelopes and using a template to cut out an envelope. It was bumpy to write across all the stitching and edges!