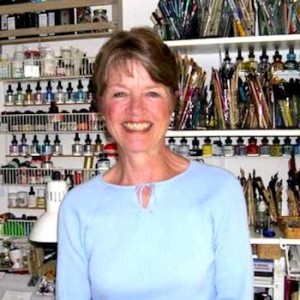 Welcome! The word calligraphy is derived from the Greek word calli meaning "beautiful," and graphos meaning "writing."
A passion for calligraphy has been at the center of my life both personally and professionally. From my first encounter with the edged pen and the Italic script at age 12 in 1957 I have followed the inky path faithfully by learning, practicing, teaching, and promoting calligraphy. Enjoying every minute of it. I take pleasure in the challenge of a new script, technique or art material and always discover delightful surprises along the way.
I feel blessed to be able to make a living by writing beautiful words for others and sharing my passion by teaching at colleges and workshops throughout the United States. May you find beauty in my artwork.
Thank you for visiting!
– Carol DuBosch
June 2014 – An online interview, Calligrapher's Corner, on the Paper & Ink Arts blog.
January 2014 – A four-minute video created by Oregon Public Broadcasting: Carol DuBosch – Master Calligrapher